The editorial office of the magazine "The Problemist of Ukraine" announces the jubilee tourney, dedicated to the 50th anniversary of the Kharkiv study composer
The theme is free. -The prize fund is250 $.
Studies in electronic form, not more than three from the author (including joint ones), should be sent by 09.03.2018to the address of the judge-jubilee bye-mail: vladchess@ukr.net
==================================================================
JIRTDAN 2018
(#2, #3, N#, +=)
Azerbaijanian Comission of Chess Composition announced composing tournament «Jirtdan 2018» (#2, #3, #N, +=). Jirtdan is a problem or study with not more than 5 pieces (including kings). Some history: Jirtdan is one of the most popular character of Azerbaijanian fairy tales. He is distinguished by his national identity, courage and wittiness. Jirtdan is an intelligent yongster with tiny heigth. «Jirtdan» is translated from azerbaijanian as small, tiny. In a fairy tale he saved his friends outwitting giant Div. Section and judges: 1) Tvomovers (#2) – Mykola Chernyavsky (Ukraine). Theme: Baby problems. 2) Threemovers (#3) – Elmar Abdullaev (Azerbaijan). Theme: Baby problems. 3) Moremovers: (N#) – Aleksandr Sygurov (Russia). Theme: Baby problems. 4) Studies (+=) – Harold van der Heijden (The Netherlands). Theme: Baby studies. Prizes: Diplomas. Send the maximum 3 baby compositions to the director of the competition Elmar Abdullayev, E-mail: abdullaev-elmar@bk.ru Please send problems in WORD and studies PGN files. Closing date: 01.03.2018.
==================================================================
4th COMPOSING TOURNEY – MOROCCAN CHESS  FEDERATION , 2018 (FRME)
The Royal Moroccan Chess Federation (FRME) organizes the 4th Composing Tourney in four 6 sections:
Threemovers (#3) Judge: Elmar Abdullayev ( Azerbaijan)
Moremovers (#N) Judge: Oto Mihalčo (Slovakia)
Selfmates (S#) Judge: Miodrag Mladenovic (Serbia)
Studies (+;=) Judge: Mario Guido García (Argentina)
Send to tournament director: Threemovers, Moremovers, Studies and Selfmates to Vidadi  Zamanov  vidadi_zamanov@mail.ru
Twomovers (#2) Judge: Mark Basisty (Ukraine)
Send to tournament director: Twomovers to Youness Ben Jelloun  ubenjelloun@outlook.fr
Helpmates (h#2) Judge: Francesco Simoni (Italy)
Helpmates (H#3 and H#N) Judge: Valery Kirillov (Russia)
Send to tournament director: H#2, H#3 and H#N to Jamal M Elbaz, . jamalelbaz6@gmail.com 
Prizes, honourable mentions and commendations will be awarded. –Closing date: 30. 09. 2018.
==================================================================
ANATOLY ZINCHUK MT 80 The editorial board of "ProblemС-Ukraine" announces an Anatoly Memorial contest: "Zinchuk-80", in two sections: –  Studies – Judge Vladimir Samilo, e-mail: vlsamilo@gmail.com;  – #h 4 or more moves – Judge Alexander Semenenko, e-mail: a.semenenko@mail.ru
Theme: free, no more than two studies or problems per composer in each section –There are three cash prizes in each section. –Send the compositions in electronic form by email to the judge of the corresponding section. . Closing date: February 1, 2018
==================================================================
6th FIDE WORLD CUP IN COMPOSING  2018
Twomovers – Judge: Paz Einat (Israel)
Threemovers – Judge: Zoran Gavrilovski (Macedonia)
Moremovers in 4 to 15 moves – Judge: Mark Erenburg (Israel)
Endgame studies – Judge: Harold van der Heijden (Netherlands)
Helpmates in 3 moves – Judge: Christopher Jones (Great Britain)
Selfmates in 3 to 5 moves – Judge: Petko Petkov (Bulgaria)
Fairies (help-selfmates in 3 to 5 moves) – Judge: Vlaicu Crișan (Romania)
Retros and Proofgames – Judge: Hans Gruber (Germany)
n each section, only one composition by each author is acceptable and joint compositions are not allowed.he theme is free in all sections. In the fairies section (help-selfmates in 3 to 5) fairy pieces and conditions are not allowed. Only computer-tested problems by one of the Alybadix, Popeye or WinChloe programs are allowed; the participants should state with which software they tested their composition.-The director of the tournament is Alexander Bulavka (Belarus).-Entries must be sent in diagrams with complete solution and any comments by email only to the director's address: tischka@tut.by" target="_blank">tischka@tut.by-Participants should mention their postal address in the email.The closing date is February 1st, 2018.-The director will send all compositions to the judges on uniform and anonymous diagrams by February 15th, 2018. All judges should prepare their awards by May 15th, 2018. The results will be published on the Internet by June 1st, 2018 and they will be announced final after two months allowed for claims of anticipation and unsoundness.-In each section medals for 1st-3rd places, prizes, honourable mentions and commendations will be awarded, as well as certificates for the prizes signed by the President of the FIDE.
==================================================================
JAN HENDRIK TIMMAN  – 65 JT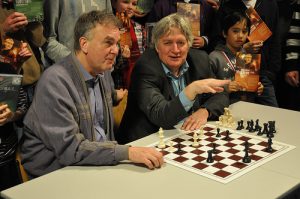 To celebrate the 65th birthday of the famous Dutch over-the-board GM ánd endgame study composer Jan Timman, two composing tourneys for endgame studies are announced:
1. Only for over the board title-holders (FIDE GM, IM, FM, WGM, WIM, WFM) -Theme: free -Judges: Yochanan Afek & Hans Böhm -Tourney director: Harold van der Heijden – Prize fund: 1000 EUR
2. Open section – Theme: mate by the bishop (or struggle against mate by the bishop) –Judges: Jan Timman & Hans Böhm -Tourney director: Harold van der Heijden, Prize fund: 1000 EUR  Send your originals before August 1st 2017 to the tourney director: heijdenharold@gmail.com preferably in PGN-format. In both sections there is a maximum of three studies per composer. -Co-authored studies are allowed (in the first section all authors must be title holders). The final award will be ready on December 14th 2017, the 66th birthday of Jan Timman. The prize money is made available by Böhm Communications BV www.hansbohm.com-In this way, Hans Böhm celebrates 50 years of close friendship with Jan Timman.
==================================================================
JT 50 PETER S. KRUG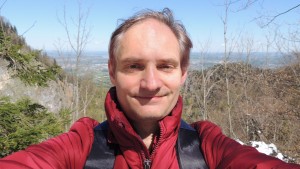 To celebrate the  50th  birthday of Peter Siegfried Krug  a composing tourney for endgame studies is announced. 
– Theme: free– In two sections : A Studies Win –   B Studies Draw –  Maximum 3 entries are allowed in each section – Judge: Peter S. Krug –– Send your original entries to director: Mario G. García   by e-mail to:  marioggarcia@ gmail.com  – Prizes , honourable mentions , commendations and special nominations will be awarded.– The provisional award will be issued in December   2017,   will be sent-to-participants-by-e-mail , and may see in the websites of ARVES and UAPA-– Closing date: september 30 , 2017
==================================================================
85 JT JOAQUIN PEREZ DE ARRIAGA

The Sociedad Española de Problemistas de Ajedrez (SEPA) organizes a jubilee tourney for endgames studies to celebrate the 85th birthday of the Spanish composer Joaquín Pérez de Arriaga (JPA 85 JT), lecturer, columnist and author of books on Reti, Cesolis and Lucena. -Judge: Luis Miguel González. – No set theme. -A maximun of three studies per composer and joint composition are allowed. –Submission deadline: 31.08.2017. .Five money prizes will be awarded:-1st classified: 250 €; 2nd classified: 150 € -3rd classified: 100 € -4ª and 5ª classified: 50 € -as well as other prizes, honourable mentions and commendations. -The preliminary award of the tourney will be sent to the participants per e-mail and will be published in Problemas  (January 2018). -Send your original endgame studies to the Tourney Director José Miguel Quesada (Spain): j_m_quesada@hotmail.com
==================================================================
TORNEOS FORMALES E INFORMALES :     ARVES